Artist:
Nitzer Ebb
Title:
NE+HH – Live At The Markthalle
Label:
emmo.biz Records
Cat#:
EZR 011
Release Date:
02nd February 2013
Format:
Vinyl & limited edition box set
Tracklist:
A1)
Intro
(Live At The Markthalle 2010)
A2)
Let Your Body Learn
(Live At The Markthalle 2010)
A3)
Shame
(Live At The Markthalle 2010)
A4)
Hearts And Mindes
(Live At The Markthalle 2010)
A5)
Once You Say
(Live At The Markthalle 2011)
B1)
Lightning Man
(Live At The Markthalle 2011)
B2)
For Fun
(Live At The Markthalle 2011)
B3)
Hit You Back
(Live At The Markthalle 2011)
B4)
Blood Money
(Live At The Markthalle 2011)
B5)
Payroll
(Live At The Markthalle 2011)
C1)
Godhead
(Live At The Markthalle 2011)
C2)
Ascend
(Live At The Markthalle 2011)
C3)
Down On Your Knees
(Live At The Markthalle 2010)
C4)
Muderous
(Live At The Markthalle 2011)
C5)
Control I'm Here
(Live At The Markthalle 2010)
D1)
Join In The Chant
(Live At The Markthalle 2010)
D2)
Getting Closer
(Live At The Markthalle 2010)
D3)
I Give To You
(Live At The Markthalle 2010)
On the release it is said that this concert was recorded in 2011 but fans realised that this is wrong. Actually it was recorded on the 8th January 2010.
Info (English):
Coming up next via emmo.biz-records/kompuphonik: the new NITZER EBB live-double-vinyl "Live At Markthalle Hamburg" will be released as a strictly limited edition of only 500 pieces in a gatefoldcover with printed sleeves and of course numbered in 2 versions:
– 400 pieces in transparent-2-vinyls
– 100 pieces as a "luxury-box-set" includes RED-2-vinyls in an exclusive package with t-shirt, flag, metal-pin and poster
Info (German):
Die langerwartete Nitzer Ebb Live Doppel LP "Live At Markthalle Hamburg"" wird weltweit in einer streng limitierten und numerierten Auflage von 500 Stück erscheinen. 400 Exemplare werden im transparenten Vinyl geliefert, die übrigen 100 Stück erscheinen im roten Vinyl, in einer exclusiven Pappbox, mit T-Shirt, Flagge, Metallpin und Poster… Luxus pur
Auf der DLP sind alle Hits der Band enthalten, von "Let Your Body Learn", "Murderous" über "I Give To You" als auch "Blood Money" und natürlich dem allzeit Klassiker "Join In the Chant". Die DLP erscheint im Gatefoldcover, mit bedruckten Innenhüllen und ist natürlich nummeriert!!!
Listen:
"Intro"

Booklet Pictures: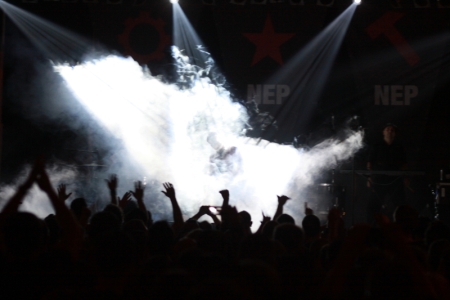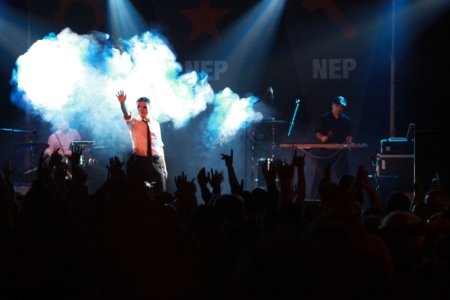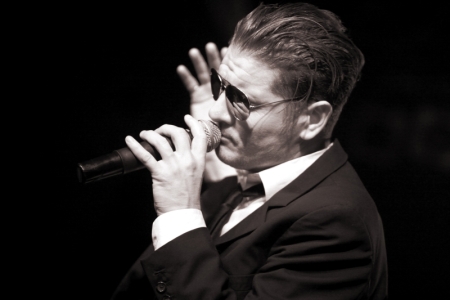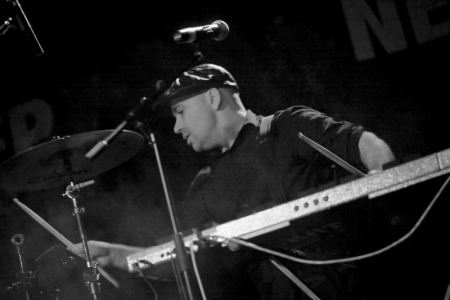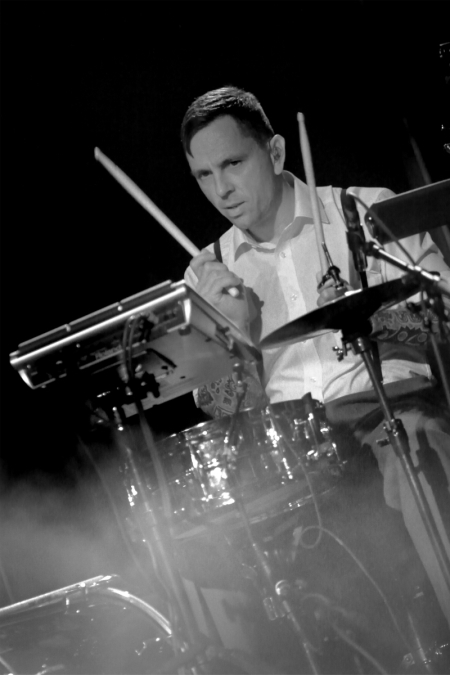 Picture Gallery:
Nitzer Ebb live 2010, photos by Falk Scheuring
Related Release:
"Live At Markthalle" DVD
Recommendations:
Solo album by Douglas McCarthy
Nitzer Ebb "Basic Pain Procedure"
Buy:
emmo.biz (limited box set)
emmo.biz (vinyl)
PopOnaut (vinyl)
InfraRot (vinyl)
more soon
Websites:
Nitzer Ebb
emmo.biz Records